Feeling Shame about Making Art?!
Mar 04, 2023
My art is on wine bottles. Last year, a wine Co. owner contacted me online and asked if I could create a painting as a wine label for her coming wine. I worked many weekends last year, and now it's out to the world. I am super proud and want to share it with you.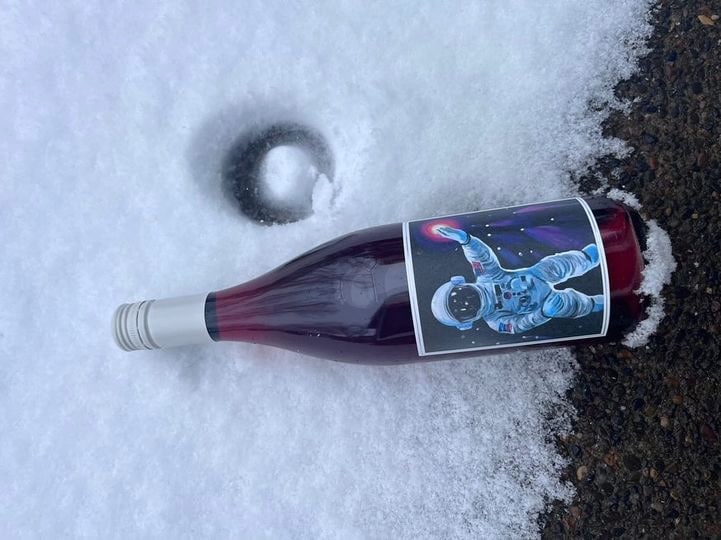 However, I used to be so ashamed of the fact that I could paint. I have been painting on and off a weekly basis for the past ten years, though. It required a lot of persistence, hard work, and investment (art materials aren't cheap) that I should be completely proud of, but why do I feel shamed about it?
- Fear of judgment. The taste for art and music is diverse, as well as the depth and width of the fields and knowledge. One can never claim to be a great master. I am not good enough. Why should I "show off"?
- Social stigma. Art was something that was not popular at school (especially if you went through the Chinese straight score base education system) and at work in the past. I was so afraid of being the one who could not finish her work because all her time was wasted on her hobby.
- Personal reason. I'm not good enough is one part of my insecurities. But growing up as a minority woman (I'm Tai Lue). My responsibility is to take care of my family. That I'm supposed to make others feel good about themselves. Making art, though, is something to make me feel good about being me is somehow against that value.
- Social, family, and self-expectations. I grew up really poor in SW China and went to Chines schools to compete with top Chinese students as a minority student who did not speak Chines to start. I used to think my only contribution as a grown-up to society was to work hard and be useful, but making art is not.
Shame is such a strange and complicated feeling. However, I made so much progress through years of coaching myself not to have that feeling. I did a couple of helpful things:
- Externalize the feeling. Find your niche community, talk to people in the same boat, and normalize it.
- Find a good cause to beat the devil. Making art makes me feel shame because it makes me feel good about myself. Last year, I started an art business. Whenever I sold paintings/prints, I'd donate the profits to NGOs in conservation, AI ethics, humanitarian responses, and super cool open-source communities. It's now no longer about ME. It's communities that I (we) got to support.
But I often got asked if I wanted to become a full-time artist. No, not a foreseeable future. Painting makes me feel alive, and I don't want it to become my livelihood.
I am super happy with where I am career-wise. Working with the most knowledgeable, open-minded, kind people who deeply care about regenerative ag and fighting climate change is one's blessing.
If you ever have such strangely a shame about yours, I am with you and still fighting it. The attached images are proud paintings of mine on the wine bottle. I hope you enjoy them.
PS: If you want to show some support and love to the local wine business that uses my painting, you can check it out: https://www.approachmentwines.com/shop