Thank You & What To Expect In 2023 from Geoyi.Art
Nov 24, 2022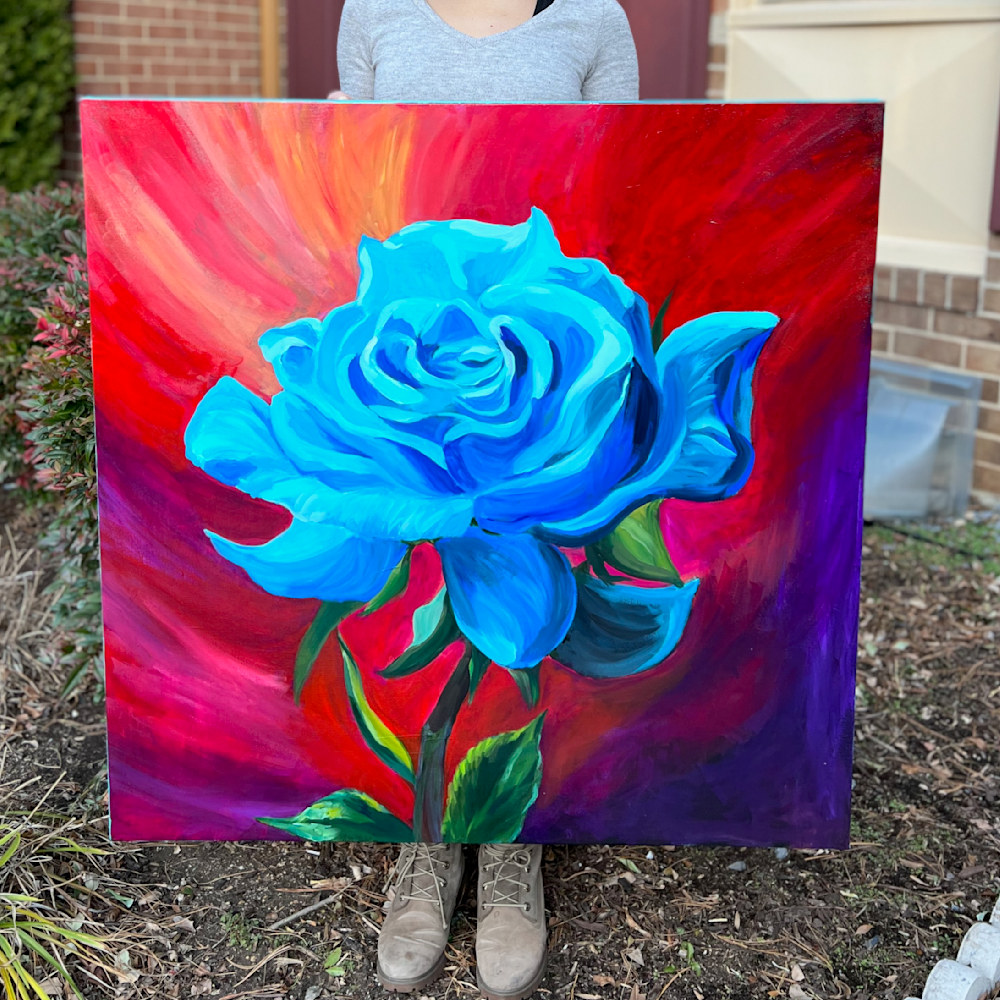 I started my art business in April 2022 without knowing whether people would buy my art. My intention was to set up my website and get my profilo up, make a sale and donate the profits to the organizations that I care about. I did not anticipate how far I'd come this year that we've donated nearly $1000 to rare cancer research, AI ethics, wildlife conservation, and human rights. You probably have other 100 things you're worrying about now, but I just want you to send a small reminder of your support of Geoyi.Art made a huge impact in my world and on people who benefit from the organizations.

I am grateful for your support in 2022.
My 2023 Art Focus is Commission
Art makes a great gift, whether for yourself or your loved ones, especially one customized for your space.

I recently had so much fun creating commissioned work for some of you. I'd admit it was frustrating at the beginning when we all were sorting out ideas and didn't really know the direction. But once we figured it out, oh gosh, the process of creating something beautiful together was just amazing.

The pictures you saw above were the finished painting (on top) I've recently done for a client and the color sketches from the discussions about using red and teal colors in the painting that will fit his beautiful home. We settled down to Sketch #3. It turned out beautifully, isn't it?!

What to expect in 2023?
I will open 12 commission spots for 2023 and will only paint 1 commissioned painting per month.
Tell me what painting ideas you have, and send in your request >> here
I charged a $300 non-refundable commission fee, and painting is charged by the size, e.g. 4x4 inches is $16, 20 x 20 will be $400, and 36 x 48 inches will be $1728, etc. Currently, it's 30% off, which means it's only $210. If you know you want to work with me, click to book >> HERE.
My holiday sales apply to commissioned work, too, so watch out for major holidays.

PS: my Black Friday sale is still on but will end tomorrow night. See my unsold landscape and space art originals >> Here, are fine art prints and merch (mugs, puzzles, throw pillows, t-shirt) >> Here.

I hope you have wonderful holidays and thank you again for following my art journey!